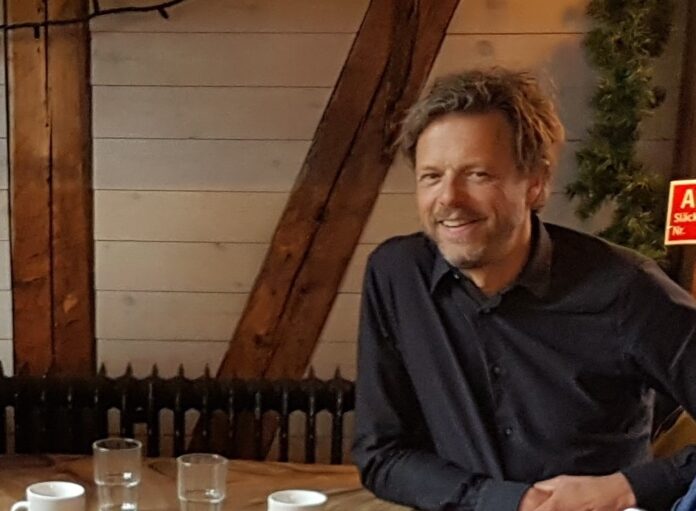 This book contains insights generated during a nine-year learning journey, from 2012 to 2020. The work has involved thousands of people – teachers, school leaders, school developers, students and other participants in preschools and schools mainly in Uddevalla, Åstorp, Varberg, Skurup, Skara, Sundsvall, Kungsbacka, Gothenburg, Falkenberg, Vänersborg and Hultsfred. The work has been financed mainly by Uddevalla municipality through a unique research collaboration with Chalmers University of Technology and the research company Me Analytics AB. The Swedish National Agency for Education and other participating municipalities have also been involved in financing certain parts.
The author wishes to express his deepest gratitude to all of you who have been involved in this long journey of making designed action sampling visible and practicable in schools and preschools. Special thanks go to Uddevalla municipality and to Carin Sävetun, Christer Westlund, Karen Williams Middleton, Mats Lundqvist, Malin Heimer, Ragnar Åsbrink, Patrik Bäckström, Viktoria Struxsjö, John Steinberg, Helén Viebke, Hans-Lennart Schylberg, Staffan Lindroos, Marika Delvret, Leif Lundgren, Björn Wärnberg and Susanne Lundholm. Thanks also to all of you who provided feedback on a draft of this book[1] .
Although this book has only one author, formally speaking, the we form will be used throughout the book. This is because the author sees himself as the spokesperson for two other people who have been involved in the entire journey of developing the scientific method we have chosen to call value-creating science. These two are Carin Sävetun and Christer Westlund. The journey is interesting in itself and may help you as a reader to understand more about the origins of the book. Here is therefore a brief summary.
The journey started in 2012 at Chalmers University of Technology. A researcher, Martin, wanted to collect data remotely from his own entrepreneurship students for a research study and outlined a digital survey for the fourteen participants. The resulting survey was launched later that year and had two simple questions: "How do you feel?" and "Why do you feel that way?". The questionnaire was completed 556 times by the thirteen participants over a period of eighteen months. The data collected was later used to write a research paper.[2]
What was interesting about the methodology was that the two simple questions allowed the researcher to look 'straight into the minds' of the students. The students' responses were emotionally charged and deeply reflective, and the researcher gained a unique insight into their thoughts and insights. A methodological discovery had been made by focusing on emotional learning events.
In mid-2013, researcher Martin was contacted by organisation leader Carin. She wanted to use the new method in an impact study of the organisation Framtidsfrön's work with entrepreneurial learning in primary schools. The study was carried out during the winter. At the end of the same year, the researcher met a school developer called Christer. Martin showed reflections from studies of students' and pupils' emotional learning events to Christer, who then said:
We need to do this properly, this can really help a lot of teachers!
Three travellers had now found their travel companions and began a long journey together with the method. Many projects were carried out with school principals around Sweden and also abroad. Large amounts of data were collected digitally. The method was refined more and more each year and in each completed project. More and more elements were added based on identified needs. In 2014, something described in this book as 'tags' was added. The idea was that this would make it easier for participants to reflect on emotional experiences.
After a while, it was clear that asking participants to reflect when they experienced something emotional was not really enough. The method needed something more concrete. So in 2015, early trials were made with an task logic. The change was successful. The tasks clarified the context of participants' reflections, guided participants' actions in more detail and made it easier to involve all participants. The analysis was also strengthened, as the change allowed for a more powerful analysis of cause-and-effect relationships.
Today, we see that the methodological journey set us on the path of trying to fundamentally change education. The power of designed action sampling has made it possible to drive innovation in three main areas:
Action-based education – mainly vocational education and training, work-based learning, apprenticeships, practicums and entrepreneurial pedagogy.
School development – mainly action research, collaboration between researchers and practitioners, in-service training, systematic quality work, peer learning and scientific schools/preschools.
Educational research – mainly entrepreneurial pedagogy, language development approaches, language didactics, programming education and pedagogical documentation.
The journey has been long and winding. There have been several unusual, even unorthodox approaches. We have sometimes been criticised. There have also been many failures. At times it has been so difficult that we have been surprised that we did not give up the journey. But what has united us and kept us together all these years has been a deep personal commitment to education and a shared desire to give children, pupils and students the best possible education. All three of us are convinced that education can be made better. This book summarises our approach to how this can be done.
Gothenburg, October 2020
Martin Lackéus
---
[1] Many thanks for feedback on the book's content go to Björn Wärnberg, Carin Sävetun, Christer Westlund, Elin Ericsson, Eva-Lotta Hultén, Hans-Lennart Schylberg, Jan Blomgren, Jennie Wilson, Jessica Eriksen, John Steinberg, Karin Hermansson, Leif Lundgren, Malin Heimer, Maria Kempe Olsson, Marie-Helene Ahnborg, Marika Andersson, Marlene Klit Welin, Mats Lundqvist, Niclas Fohlin, Pelle Holmén, Per Lundgren, Peter Westergård, Staffan Lindroos, Susanne Lundholm, Viktoria Struxsjö and Åsa Sundelin.
[2] See Lackéus (2014).